This is our CALL, on these special days of the earth – new moon & full moon, transitions in the cycle of the year and all the astrological portals – for the earth and all her co-inhabitants – sounding, drumming, aligning ourselves for peace….
Synchronized worldwide, the local actions have a very big and lasting effect. Many people have heard this call and are already active.
Worldwide CALL for Midsumer, Tuesday, June 21, 2022 by Chief Arvol Looking Horse.
Guardian of the sacred White Buffalo Calf Pipe, representative of the Nakota, Dakota and Lakota Indians.
He calls us people from all over the world to gather in sacred places on June 21 and pray together for the healing and protection of Grandmother Earth.
What can you do?
10.000 drums (and more) for peace this Midsummer 21. June!
If you have a hand drum, we invite you to drum a special rhythm that supports forgiveness and peace in the world. It comes to us through the shaman Gayle. Here she explains how it came to her and how you beat the drum.
"The majority of humanity has forgotten what it is all about. They're stuck in fear. That's why it's so important that all those people who know that it's about staying in love live this now."

Christina von Dreien
What else can you do?
BUNDLE YOUR IMAGINATION of a life-affirming world AND PUT IT INTO THE MORPHOGENETIC FIELD! The clearer and more concrete your images are, the easier they will manifest.
Form powerful women's and men's circles with a focus on peace and healing between the sexes.
Images that arise from your spirit are very powerful in this – The focus is strengthened by clear questions. They can be:
What does peace feel like to you?
How do you feel it within you?
What do you do when you fall out of peace?
Paint mental pictures of peace with …
Your family,
your neighbors,
your colleagues at work,
your friends.
If you can stand behind our action, then please share the call through your channels, so that more and more people strengthen the peace wave and support the people who are actively "cleaning up" in the field.

Update:
At present every day at 11 am and 11 pm – Alignment to: THE POWER OF LOVE – THE POWER OF VISION!
A very important time to strengthen the transformation in the next weeks. The call comes from Bruce Lipton and friends. In the viedeo Bruce Lipton substantiates the effectiveness of networking through the quantum field.
EVERY MORNING light a candle of peace.
EVERY EVENING additionally if you want: at 8pm for 1-5 minutes – send thoughts of healing into earths energy grid!
EVERY 11th of the month, 12 noon local time, worldwide waterceremony. Based on the work of Dr. Masaru Emoto
Every action supporting peaceful coexistance is important! You too can make a contribution. Even a smile is a contribution to peace. Just as important and effective are small gestures such as peacelights or art actions. You can become an ambassador of peace or join global peace actions.
Together we create ceremonies around the earth – a network of coexistance and peace.

This is a CALL to sound and drum for the earth on these special days around the globe – New moon and transitions in the year cycle. If synchronized worldwide, the local actions have a great and lasting effect.
Many people have heard this call and are already actively participating.
SOUND and DRUM – for peace
We invite you to please start every action with a SOUND – (your individual sound or let it arise in the group) and end with 3x OM. Both is international and very effective,
The vibration is connecting us to our higher self and other supporting energies. And if we are two or more, the sound connects us with each other so we can communicate, feel and interact in a much easier, clear and loving way. Which will automatically radiate more intensely into the world whatever intention/ action comes afterwards. Your voice, the sound and the words you create is high class healing technology. For yourself and others.
Do you like DRUMMING? Yes? Then we encourage you to follow your inner flow and activate your drum. You can feel the beat inside your body, maybe more in your lower parts, because the deep sound vibrates and resonates with mother earth. You can easily go on a journey, dive into her and communicate with her through your drums. The drums also call in your ancestors, which are there to support you. In case you have an odd feeling reading or hearing the word ancestors, you might want to look into Ho`oponopono to transform this connection and collect the gems they have passed on to you. To amplify this experience you can gather with some friends, sound and drum together and share beautiful moments
Can you imagine what it is like to sound and drum together with others at the same time around the globe? It creates a wave, which will move around, like the morning- and evening song of the birds – A WAVE OF PEACE!
Ready for a new experience? Then try this:
Please stand wide-legged, hands up. That way you create a torus. Your navel is the centre – the zero point. From there you take your breath and imagine how this vibration flows through your heart, is fed by your thoughts and is sent out into the world through your head, your arms and fingertips like small antennas. That way SOUND 3x OM. What does it feel like?
You prefer drumming? Here is a meditation:
While DRUMMING, imagine how the vibration moves through your feet into the earth and how all beings inside are nourished by your frequency.
If more people are standing in a circle and doing so, a powerful sound column will be created.
Then imagine how your sound connects with other centers of light in the world, creating a network of peace on earth.
PLEASE feed your thoughts of love into the field, with words that flow from your heart. If you fall out of it in the ceremony, re-center yourself and re-engage.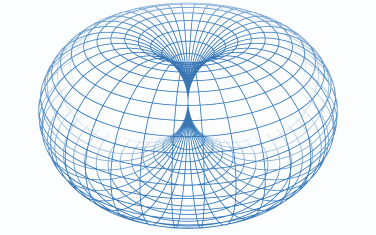 2020 – in the year of transition
With the year 2020, the change is progressing faster and faster. Cosmic constellations intensify every intention we feed into the field. Silke Schäfer is an expert in the field and sees this as a unique opportunity to participate in the change on Earth, which she believes will continue until 2054. .

Are you inspired to participate?
"This year 2020 marks the beginning of a new epoch … Expiring and new incoming paths are now crossing each other or, in the best case, reaching out and creating the transition together."

Silke Schäfer, Astrologer of the NEW AGE